The temperatures dropped a bit so we took a break from the monitoring of the insect populations, but it's the perfect time to map out the forest areas we'll be working on. Day by day, our project team collects and register new data on source trees (beech or oak trees that have microhabitats favorable to saproxylic insects like insects holes, nests, dry or broken branches, side cavities, ragged bark). These trees are very important for the conservation of biological communities dependent on the presence of dead wood and all these trees will be the core sites around which we will plan conservation actions in the field.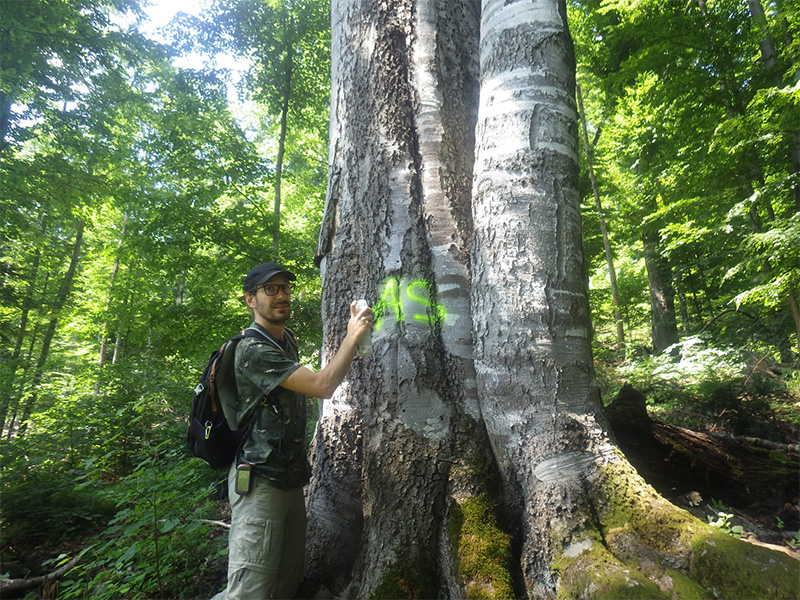 Coordinated by the Vrancea Environmental Protection Agency, the Life Rosalia project aims to improve habitat conditions for five species of saproxylic insects – species of beetles that live in decaying or rotting wood – in the forests of the Putna-Vrancea Natural Park.
The project is running in the period 2020-2025 and is implemented in partnership with the Center for Environmental Research and Impact Studies from the University of Bucharest, Putna Vrancea Natural Park Administration from the National Forest Administration Romsilva and the Association for the Conservation of Biological Diversity (ACDB).